◆The service at the new City Hall will start up on January 4, 2019.
Address: 3184 Shijuku-cho, Iga-shi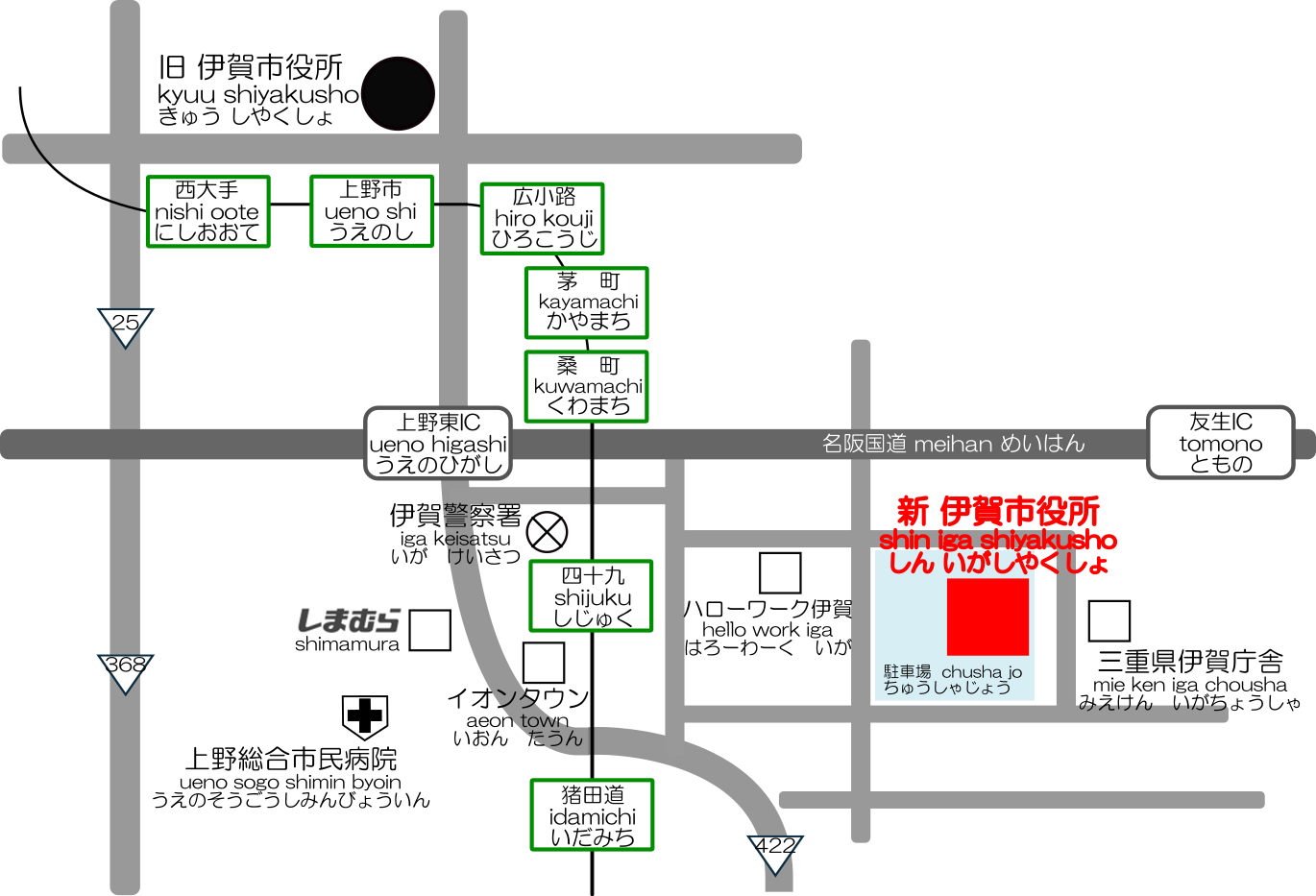 Shimin Seikatsu Ka on the second floor has the interpreters in Portuguese, Spanish and Chinese.

The floor plan of the new City Hall is as follows.
1F Koseki Jumin-Ka, Hoken Nenkin-Ka, Suito Shitsu
2F Kazei-Ka, Shuzei-Ka, Hoiku Youchien-Ka,
Kodomo Mirai-Ka
3F Sangyo Shinko-Bu, Gakko Kyouiku-Ka, Jutaku-Ka
4F Somu-Bu, Zaimu-Bu, Kikaku Shinko-Bu,
Sogo Kiki Kanri-Ka
5F The Council Chamber, The Council Office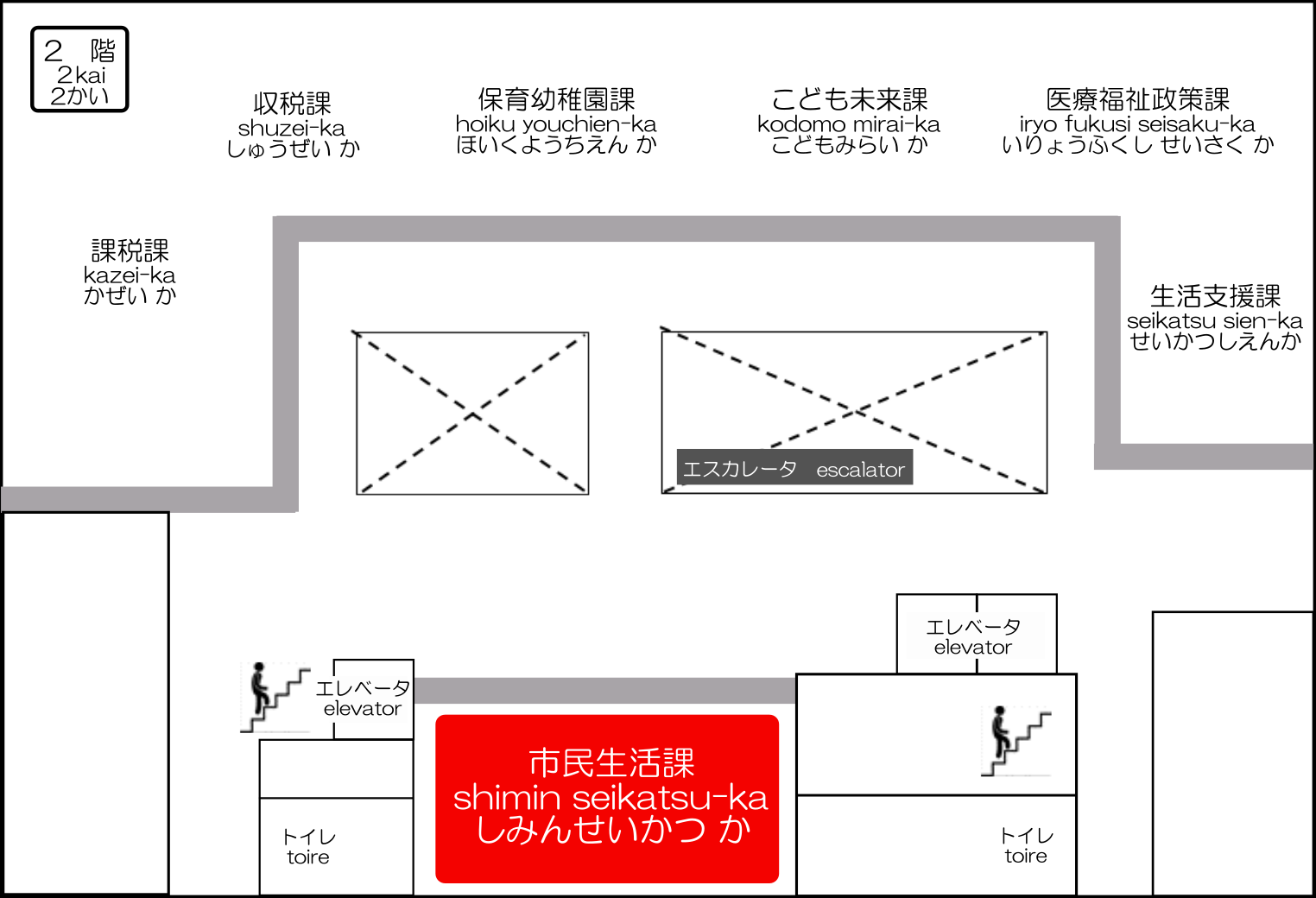 Application procedures for registrar (Koseki), Insurance and Pension (Hoken Nenkin) will be processed at the general reception desk on the first floor after taking the number tag.
◆"Machinaka Service Counter"
The service counter at Haitopia will start up on January 4 on the second floor of Haitopia building. The documents that can be delivered here are as follows.
・A copy of a family register / removal
・A copy of the ballot of the family register
・An identification
・A copy of residence card
・A certificate of items to be written in the resident card
・A seal registration certificate
・A certificate of Income, taxation, complete payment and tax payment
Please be noted that there is a possibility of delivery at a later date if there are incompleteness in the application documents or the application is extremely crowded.

◆All of the municipal parking lot around the present City Hall will be charged since January 4.
 【Time】From 8:00am to 5:00pm
 【Fee】 \500 /one time
◆The course and schedule of Ueno Community Bus "Shirasagi" will be updated since January 1.
-The two new bus stop will be located, "Iga Siyakusho (Iga City Hall)" "Shijuku Higashi(East)".
-The three bus stop will be eliminated,"Kumihimo Center""Ken Iga Chosha""Higashi Shogakko Minamiguchi".
-The new schedule will be delivered on the web site and at the City Hall and the branches, Ueno Sogo Municipal Hospital and Mie Kotsu at Haitopia.